Bamboo Hill, Kampung Air Batang, Pulau Tioman, 86800, Malaysia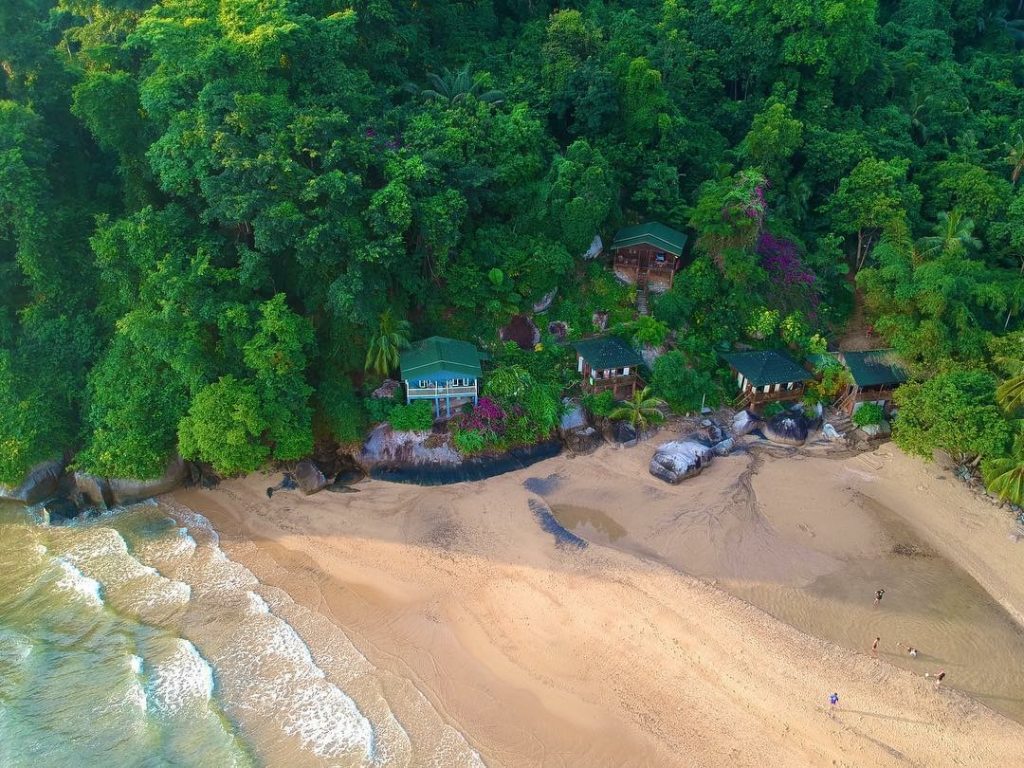 We will be closed for the rainy monsoon season in November, December and January.
Relaxing in the peace of nature is at the heart of Bamboo Hill.
Minimum 3 night stay.
Solo travelers, couples and families only. Coming with a group of friends defeats the reason for choosing Bamboo Hill: rest, retreat, recover.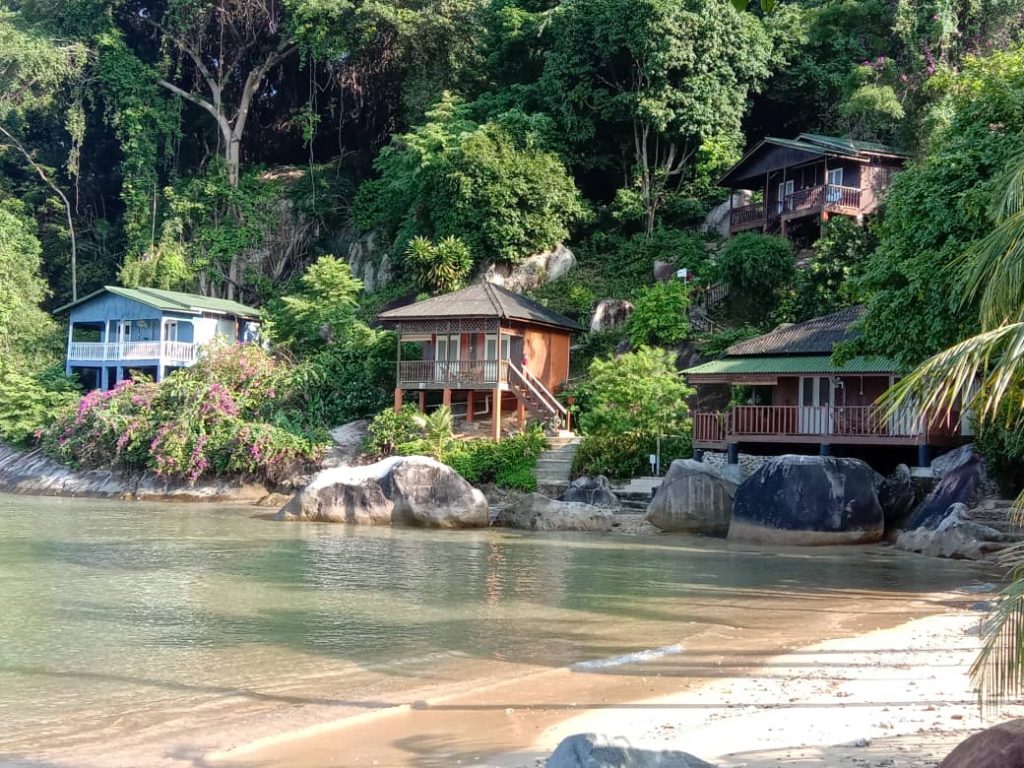 We are happy you found our website! Sorry we are not on any booking platforms but they do little to match your needs and expectations with suitable accommodation. We want our guests to feel Bamboo Hill is a dream come true, which is not the case for everyone. We have had guests who found us too quiet, too close to nature, not standard, too unique.
One guest did find a deep longing satisfied while staying with us. Corina expresses beautifully what we hope all our guests experience. Read her blog here.
Are we the place you are looking for?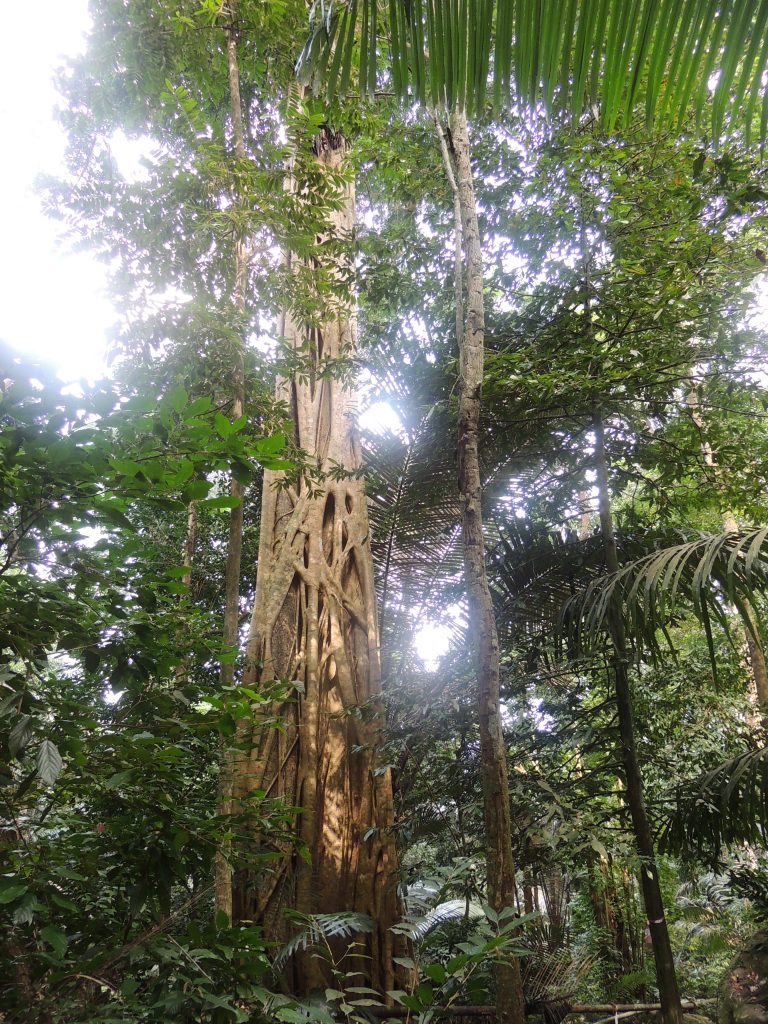 Walk to the end of the path, cross the bridge over the tinkling river and settle into the tranquil energy of this special hillside, under an expansive sky, above a glistening sea, serenaded by lapping waves (sometimes crashing), shaded by jungle green.
The non-stop, noisy mental commentary can go quiet in the thisness and hereness of nature. Being surrounded by what your mind has no problem with is to touch the serene state of no problem, allowing alive beingness to be fully present in human form.
Being charmed and calmed by nature (not distanced from it) has always been at the heart of Bamboo Hill. Central to the design of the cabins is seeing the sea even while lying in bed. They are made of wood following the traditional construction of rural Malaysian houses and, as a result, do not need air conditioning, being naturally ventilated by ceiling fans wafting the sea breeze through floor-to-ceiling, louvered windows (meshed against mosquitoes and bugs). Bamboo Hill was co-created by British-born Sue and islander husband Zul (deceased). It has been family-run since 1991. See a photo history.
The energy of Tioman is dominated by the peace of the rainforest but this is occasionally shattered by human activity. The local surau or small mosque has bought a more powerful broadcast speaker, our neighbour prefers sweeping the paths with an industrial blower and Generation Z has a preference for portable speakers. These trends are a challenge. But like the bougainvillea I planted three decades ago, when challenged by drought the roots go deeper and the flowers that result are wonderful.
Air Batang is a vintage village – sleepy, no access to cars but with friendly restaurants and the occasional small shop. For those seeking a lively ambiance and night-life, Tioman will disappoint.
We do not take bookings of less than 3 nights. The benefits of resting in nature are not fully absorbed during a short getaway. Getting to Tioman is a long and exhausting journey. The ferry crossing from Mersing takes an hour and a half to the first stop at Genting village. We are the 4th stop and, depending on the ferry, you may be on the boat for another 30 minutes or an hour. The ferry timetable can mean arriving in the late afternoon and leaving at 7am so the description '3D2N' can turn into 2N1D!
If you would like to talk to me, Sue, about whether we are the place you are looking for, please WhatsApp me on +60194114392(I will answer between 7am and 7pm Malaysian time). Check what to expect from a visit to us.
Aware of and responsible for the natural environment
To help reduce negative effects of human activities on the pristine environment of this gem of an island, we have gained Green Hotel status from Reef Check Malaysia and are part of a local initiative to avoid single use plastic. We don't even put plastic bags in the bins, preferring to replace every day with a washed new bin. Each cabin has 4 refillable water bottles and free, purified spring water is available from the reception.
You can check availability here.