SKS Airways flies from Subang Airport in Kuala Lumpur to Tioman. The baggage allowance is 7kg. We can arrange a taxi to meet you at the airport in Tekek (RM10 per pax) which will take you to the edge of our village where we will wait with the sidecar.
Ferries depart from either Mersing in Johor or Tanjung Gemok/Teluk Gading in Pahang. See a map of Peninsular Malaysia.
Cataferry bookings at www.cataferry.com. The last Cataferry for 2023 will be on September 26th.
Please choose Air Batang/ABC jetty.
Book Bluewater Ferries on-line at www.bluewater.my.
Cataferry
Taxi from KL
The cost, between RM600-1200, depends on the size of vehicle. http://www.klmpvtaxi.com/
Buses from KL
Journey time 5-6 hours. RM33-45 one way. Departs from TBS (Terminal Bersepadu Selatan) going to Mersing and passing through Teluk Gading (formerly Tanjung Gemok).
Long distance travel within Malaysia has yet to recover fully so there are fewer options. Sanwar Express continued to operate, Transnational and Maraliner have only just resumed some services. We cannot recommend Cepat Express as guests who used that company missed their ferry.
Reliable online bookings at:
http://www.busticketsonline.com/
Driving to Mersing or Endau from KL
If coming from KL, there are two main routes to choose from and it is good to check with Waze (search for Mersing/Tanjung Gemok Jetty) which is the fastest for the time of day. Both can be done in 4 ½ hours if at night or early morning but can take longer during the day.
Option 1 is to take the North-South Highway in the direction of Johor Baru, leaving at Exit 244 to Air Hitam/Kluang. Turn right at the traffic light after the Air Hitam toll (direction Kluang). Mersing is sign-posted. Getting through Kluang can be slow during the day as there are so many traffic lights. After Kluang the road to Mersing is through palm oil plantations and is single lane, mostly.
Option 2 is via Seremban, Kuala Pilah, Muadzam Shah and Rompin. It is mostly single lane road. This is the route the buses take from KL. Between Muadzam Shah and the junction with the Kuantan-JB highway, the road surface is in poor condition.
It is a 30 minute drive between Mersing and Endau. There are secure open air parking lots at both jetties (approx MYR 12.00/day). You need to be in Mersing 1 hour before ferry departure and 45 minutes for the Teluk Gading (Tanjung Gemok).
From Singapore
Taxis
A long distance taxi picks you up from your hotel, allows you to stay in the car (you have to get on and off a bus, sometimes with your luggage, at the Singaporean and Malaysian borders) and drops you at the jetty for S$220-250 one way, return booking discount. Journey time 3-5 hours. The Causeway gets busy after 8am and can take up to 3 hours to pass through sometimes. Contact sgmytaxi
There are shared taxis from Queen Street taxi stand (near Bugis MRT) to Johor Baru Larkin Terminal. You wait for a quota of 4 passengers and depart. Journey time 0.5-2 hours, depending on traffic at the border. S$12 per person.
Buses
To Mersing and Teluk Gading/Tanjung Gemok. Journey time 3-6 hours depending on traffic at the border. S$21-55 one way. KKKL buses continued to operate during the pandemic and are very reliable.
Book bus tickets:
http://www.busticketsonline.com/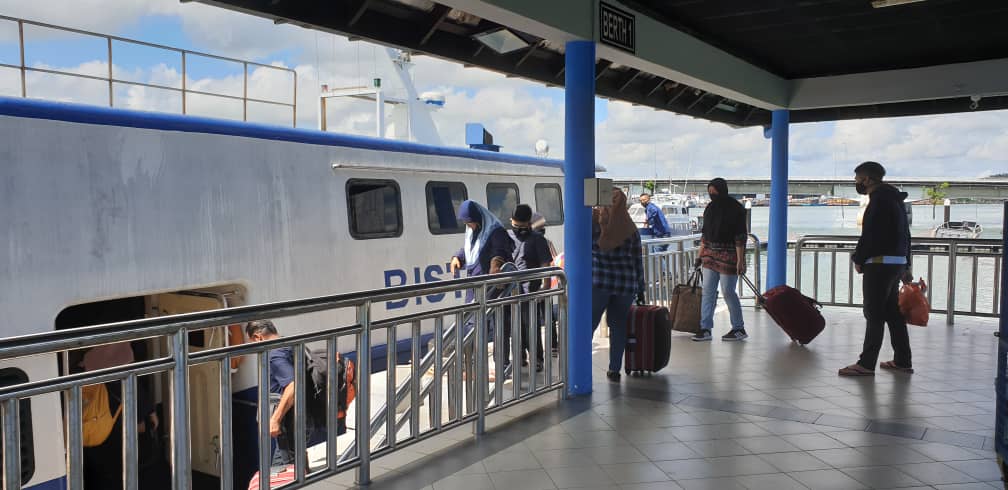 Facilities at Mersing and Tanjung Gemok
Facilities
Mersing
Tanjung Gemok
Fixed departure times
no
yes
Restaurants
lots
several and a KFC
ATM
yes
no
Hotels
many
2
Shops
yes
only 7 eleven
Marine Park Entrance Fee:
Malaysians/Foreigners
RM5/RM50
RM5/RM30
Ferry stops before you get to Air Batang/ABC jetty and us.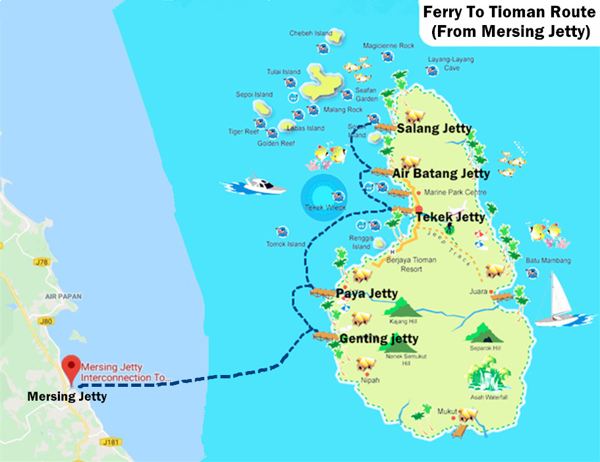 Bamboo Hill is in Air Batang/ABC village.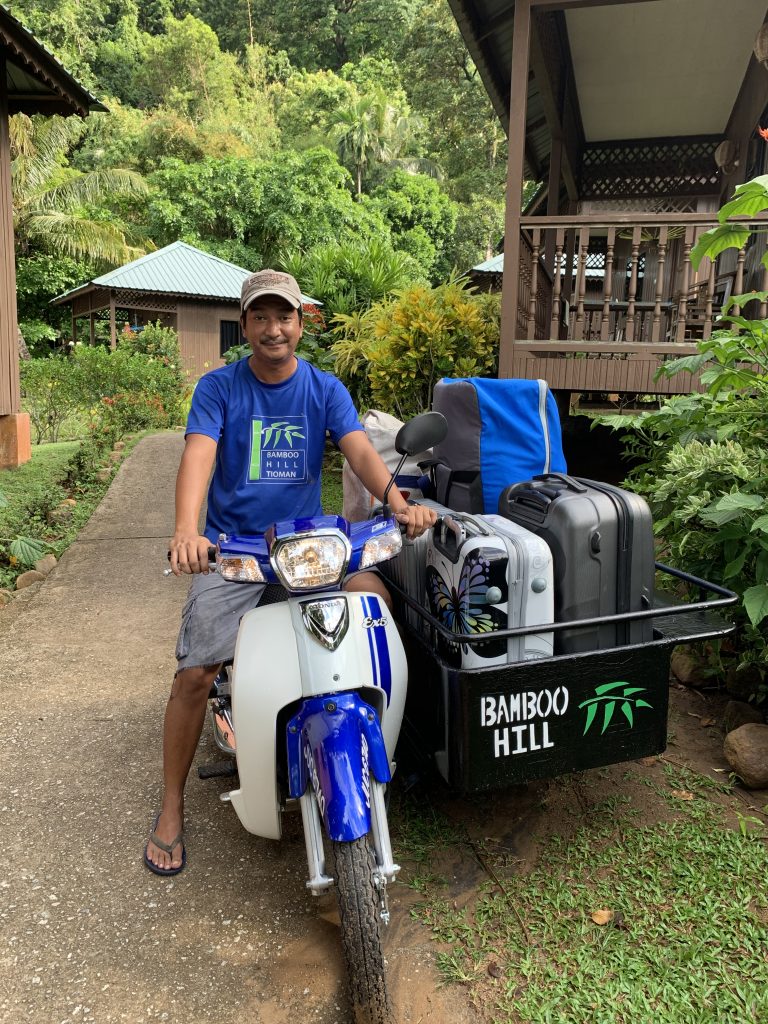 We offer a free pick up service for luggage from the jetty if you let us know the time of the ferry you intend to take and whether it is from Mersing or Tanjung Gemok.