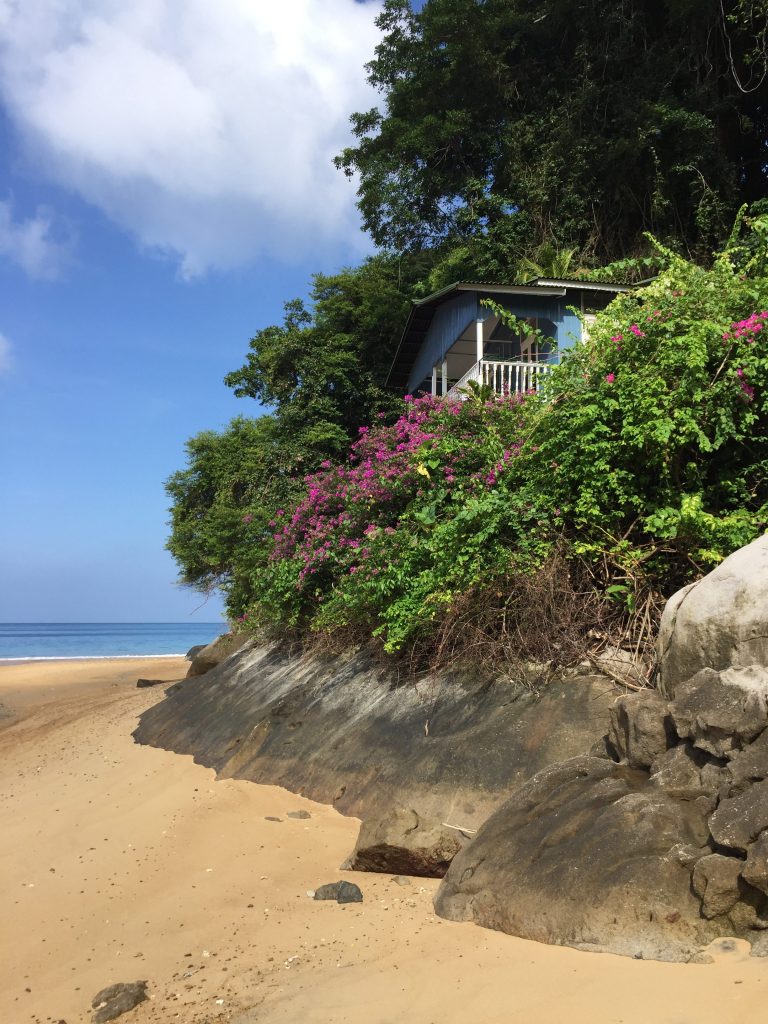 The perfect place to watch towering clouds or night stars and for those who love the sound of the waves. The original building was the first at Bamboo Hill, built in 1991 as two semi-detached chalets, but was renovated as one spacious chalet in early 2017. The 24ft veranda has two hammocks, an electrical socket and a fan.
Ideal for a couple who like to spread out, remote working or a family with children over 8. There is access to the bathroom from each room and the interconnecting doors can be locked on either side. The living room has its own entrance at the side of the building. .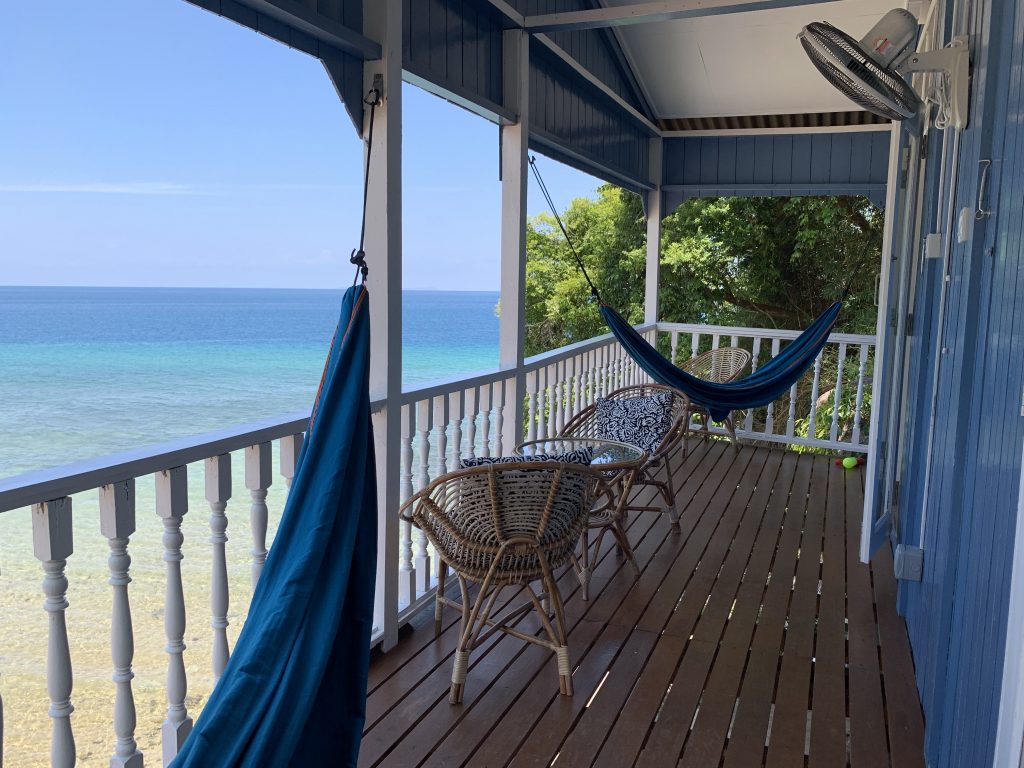 RM 400 +RM3 Pahang State Sustainability Tax
• 2 adults and 2 children aged 8+
• long private veranda with 2 hammocks
• 45 sqm
• 2 rooms plus entrance hall: Bedroom – one double bed, Living room – double sofa bed
• hot shower & cold rain shower
• ceiling fans
• fridge, kettle, cafetiere, ground coffee, tea, sugar and milk
hairdryer
We do not have a restaurant so breakfast is not included (ABC restaurant is a minute walk from us)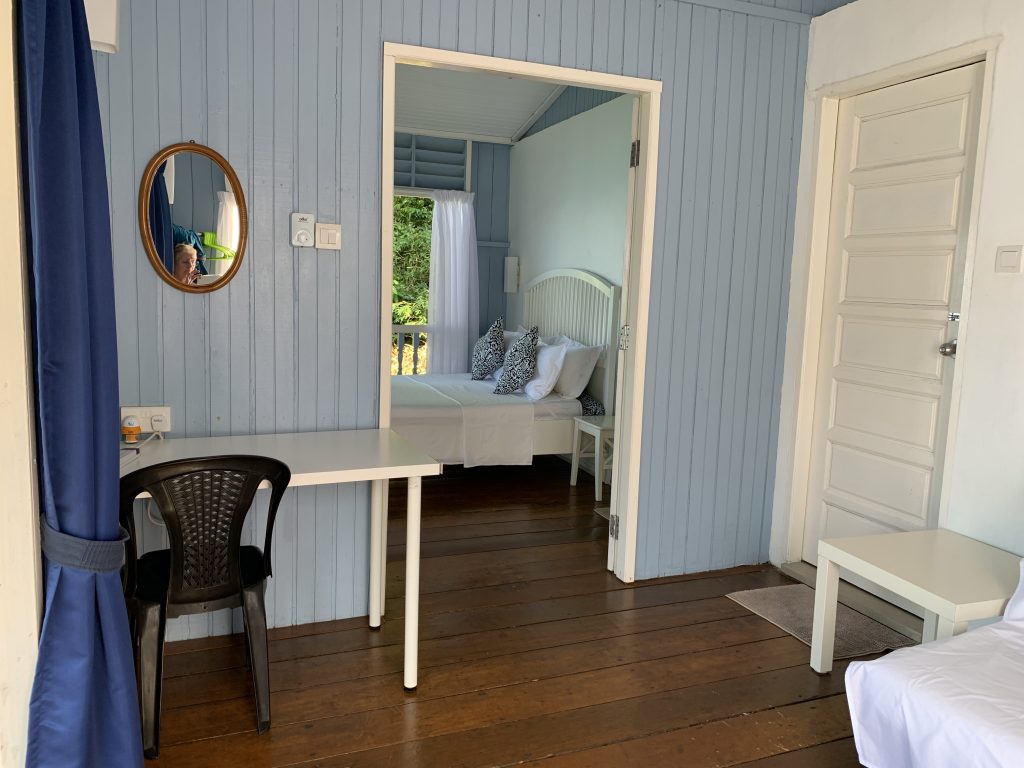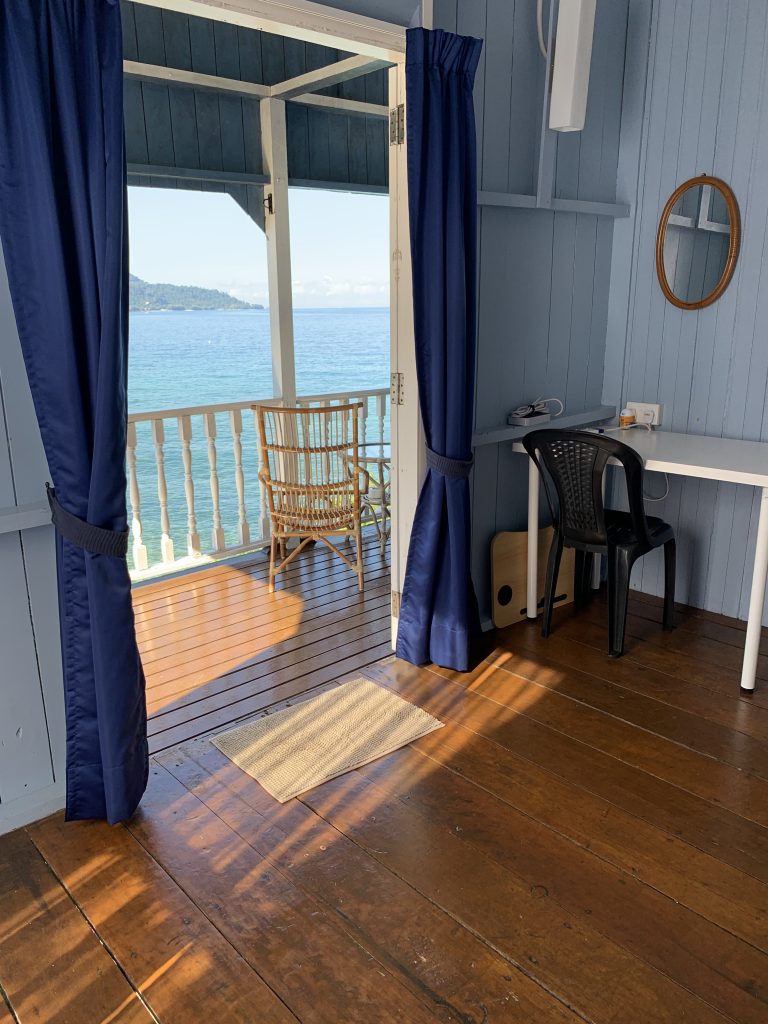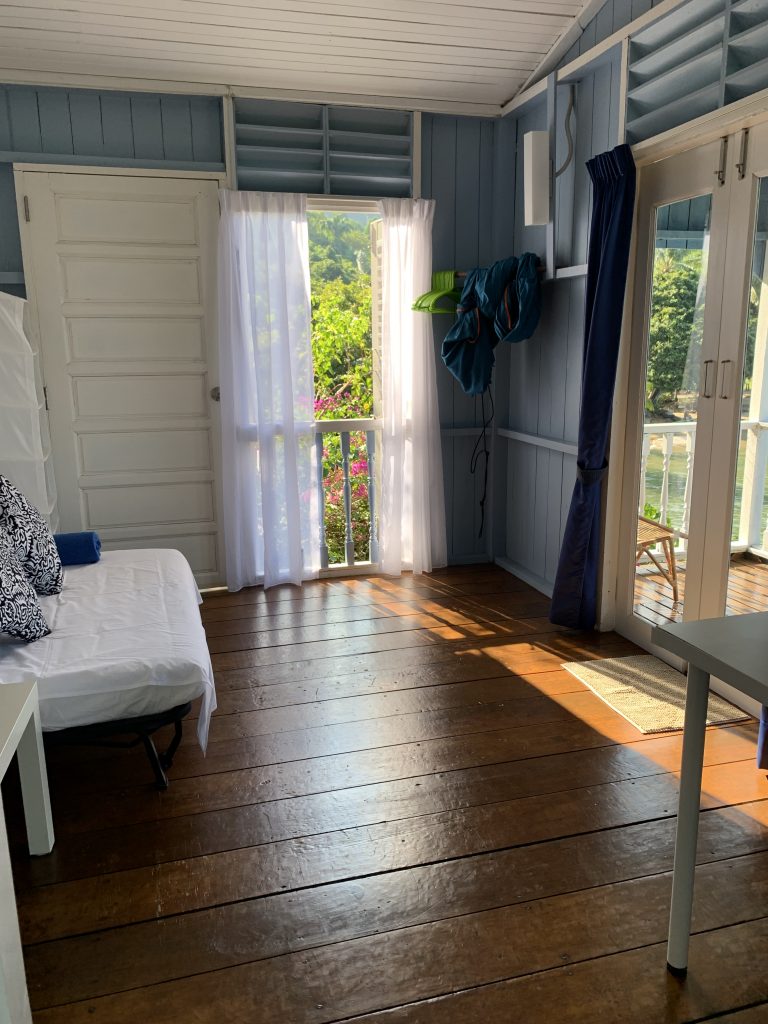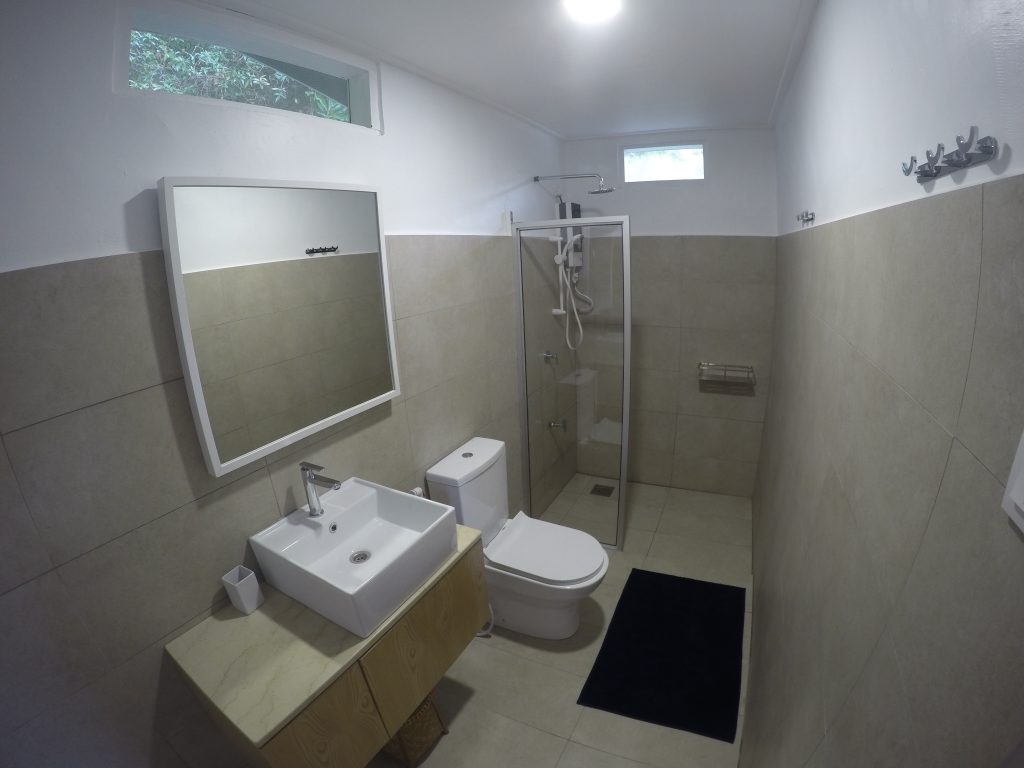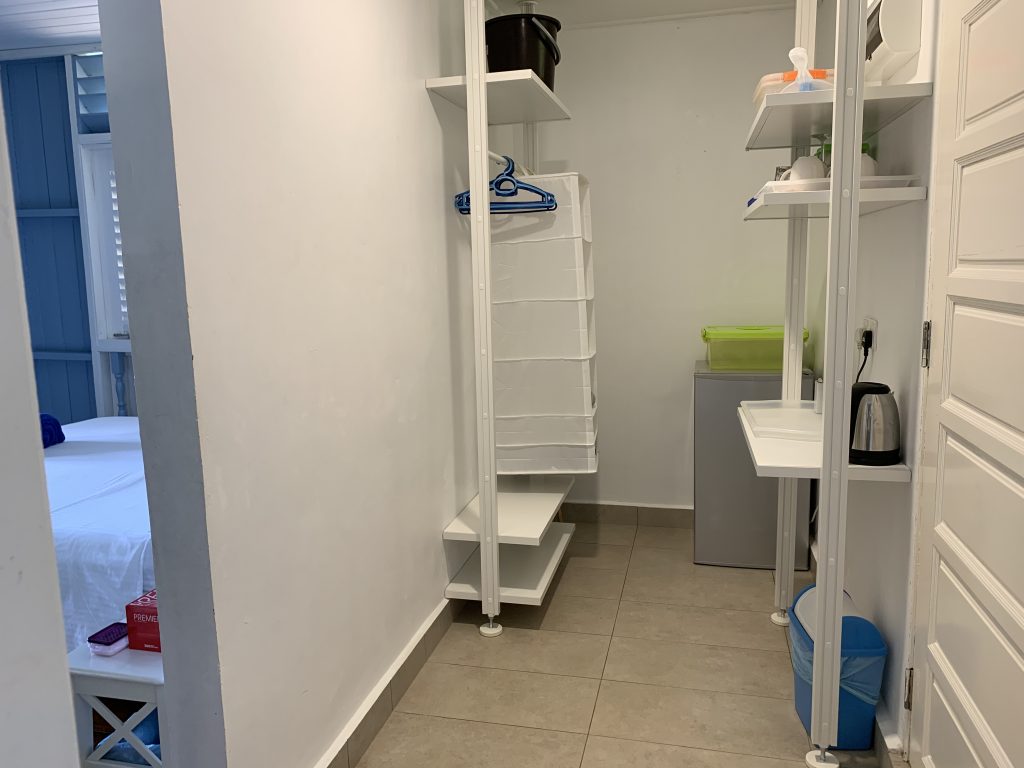 White, cotton sheets, towels, soap, reef-friendly shower gel (no shampoo or toothbrush), toilet paper, an anti-mosquito diffuser, bug spray, washing up liquid, kitchen sponge, dishcloth, mosquito coil burner and a lamp with tea lights are provided. Beach towels on request.